Low-pressure casting is an advanced casting production technology. The casting is made by pressurizing the chamber and forcing the metal up into the mould. The metal in the fill tube operate as the riser; this gives low pressure die casting very favorable casting yields.
A slower filling velocity allows greater flexibility in design and the use of sand cores to cast the more complicated parts and also results in a much lower happening of turbulence, significantly reducing the possibility of air entrapment.
The rapid solidification rates coupled with low-pressure results in castings by finer grain size, smaller dendrite arm spacing, and improved mechanical properties.
Low pressure permanent mold casting is important more than ever well-matched for the production of numerous aluminum automotive parts.
THE MAIN ADVANTAGES OF LOW PRESSURE DIE CASTING
High production yields
Excellent cast quality
Low per unit costs
Excellent dimensional stability and shape repeatability
Dense, homogonous casting, less defects
Minimum wall thickness' are as little as 3mm
The laminar filling process avoids the formation of oxidation
For more information please see this article : Bullet Points in design of gating system to preventing Surface Turbulences (Published by Farsheed Eftekhari)

GIVE US A CALL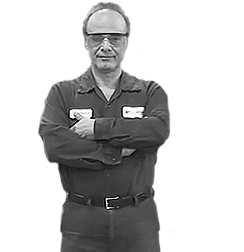 HELLO,
MY NAME IS FARSHEED
(Metallurgical Engineer M.Sc.), Foundry Manager
PHONE
905.434.6703
EXT. 119

FAX
905.434.7939